You'll Gain 23 Ways to Improve Patient Conversations, Instantly!
Excellent communication skills remain essential for any practice that wants to continually grow its revenue base and keep patient satisfaction high — and everyone can learn effective communication skills.
When you or your front staff speak to patients, how are you making them feel?
Are you making them feel great? Demonstrating you are trustworthy? Supportive? Helpful? Or, are you making them feel rushed, unappreciated, and doubtful?
It's easy to overlook the importance of how the customer feels. And you might even be wondering why this is such a big concern.
Here's why: Because 70% of buying experiences are based on how the customer feels they are being treated. You need to fix any patient communication problems, now!
No matter what situation you're faced with, by the time you finish reading this training guide by The Phone Lady, you'll know exactly what to say to patients and you can train your staff to do the same.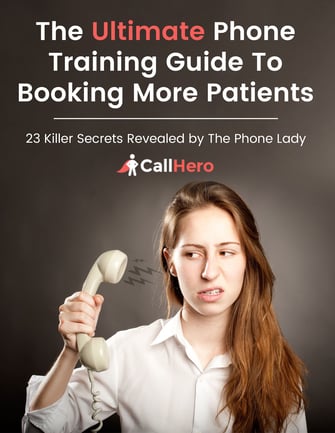 The training guide will cover:
The correct way to answer the phone and offer help

3 easy shifts to engage patients more

How to deal with difficult or defensive patients so you can calm the situation and easily resolve things

How to effectively put people on hold so they don't hang up and ring the competition

What to say to get patients to commit to appointments so you can always keep your books filled

How to be direct in a polite way so patients feel valued

The most important words to include and avoid in patient conversations


And much more
This training Guide is brought to you in conjunction with our training partner Mary Jane (The Phone Lady). Mary Jane has been profiled as a communications expert by the Wall Street Journal, National Post, The Globe & Mail, CBC, CTV, Global, and has worked with over 400 clients training over 10,000 individuals how to communicate more effectively on the telephone and in person.
Inside this free training Guide CallHero and Mary Jane reveal 23 Patient Communication Strategies to Deliver Superior Customer Service — so you can crush your competition!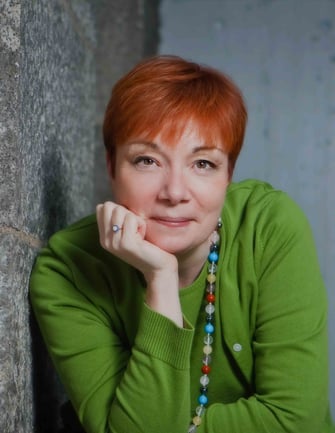 You'll Get Practical Communication Strategies With Proven Examples To Upgrade Every Patient Conversation

Frequently Asked Questions.
Is it hard to learn the phone techniques?
Not at all! If you spend just a few minutes each day, learn one of the communication techniques and then implement it, you'll start to see changes with your patient bookings in as little as a week.

Can I use the guide to train my front desk staff?

Yes, absolutely. This guide is really a mini training program. Once you learn each communication technique, take your staff through that one technique step-by-step and do some role play with them. Then get your staff using the new technique with patients right away. You can apply training in as little as 10 minutes a day.

How do I know if my staff are performing on the phone?

Get your answer rate tested with CallGrader. We'll provide a detailed report that will give you actual data to work with.

What are the benefits of learning better patient communication skills?
The strategies in our free guide will help you and your staff:
Improve customer service

Increase patient satisfaction


Book more patients over the phone

Manage customer objections

Deal with difficult customers

Improve efficiency

Increase revenue
How much does the guide cost?
It's 100% free! Just enter your email address and we'll send it straight to your inbox.